Behind every great orthodontic practice is a great team. We are very proud of our staff at Southwest Orthodontics. As you proceed through your orthodontic care, you will come to appreciate the professionalism and caring attitude the staff has to offer.
We believe that our best results are attained when our patients are engaged in the process. We encourage questions and appreciate seeing friends and family interested in our patients' treatment. Our patients greatly appreciate this approach, and we are confident you will too. We believe orthodontics should be a pleasant experience: one you would recommend to your family and friends without hesitation.
Amy
Dental Assistant
I graduated from the dental assisting program at Iowa Western Community College in 1985 and joined Southwest Orthodontists that same year. It's been a wonderful 30+ years of helping to make great smiles! Dr. Wulf and our staff are like working with family. I couldn't ask for a better support team.
I have been married to Terry for more than three decades years. We have three children and one grandbaby, with whom I happily spend most of my free time.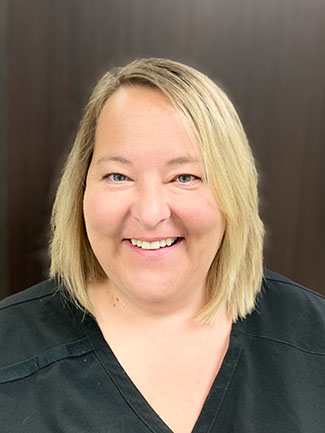 Jana
Financial Coordinator
I am a 1993 graduate of IWCC, where I obtained my registration in dental assisting. At Southwest Orthodontics since 2004, I serve as our financial coordinator: I help patients and families navigate through payment plans and insurance coverage. I enjoy being a part of creating happy patients and beautiful smiles!
My husband Andrew and I have two children: Alexis is a student at BVU in Storm Lake and Skyler is a student at Underwood High School. I enjoy attending my children's soccer games and all their other activities. In our spare time, Andrew and I love camping and volunteering at local shelters.
Katelyn
Dental Assistant
I graduated from Iowa Western Community College in 2013 and started working at SWO right after! I love helping to give patients straight teeth and seeing how excited it makes them. It's so much fun to get to know patients throughout their treatment and watch them grow up.
My husband Nick and I have two children, Kane and Sage. We also have a Chihuahua, Rocky. When I'm not in the office, I enjoy spending time with friends and family.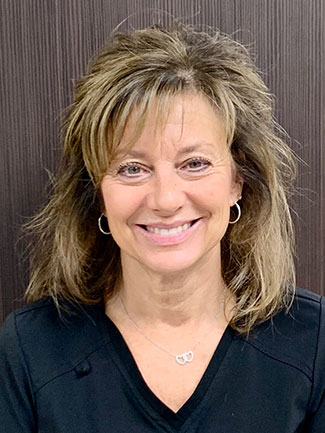 Latty
Bio Coming Soon
Mikaela
Treatment Coordinator
I graduated from the dental assisting program at Iowa Western Community College in 2005. In 2008, I joined SWO as our treatment coordinator. I work with many of our new patients to get them started on orthodontic treatment. I enjoy seeing our patients' confidence blossom as their smile improves.
Outside of work, I love spending family time with my husband, daughter, and two Golden Retrievers. We also enjoy traveling when we can. Some of my favorite hobbies include walking our dogs, listening to music, reading, and swimming.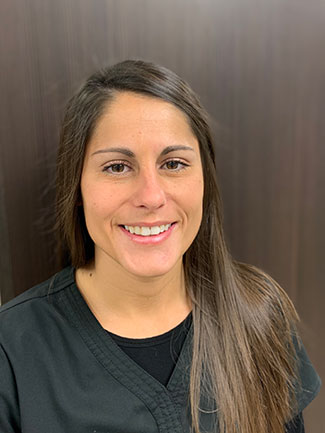 Sam
Dental Assistant
I attended Midwest Dental Assisting Program in 2013 and became a SWO team member in 2017. I like to work one-on-one with our patients, and see their smile outcomes after they complete treatment! Our office is always full of laughter, and everyone here is like my second family.
I am married to Tomas and we have a son, Tyler. We are Nebraska Husker fans and enjoy attending games, as well as traveling and going to local festivals.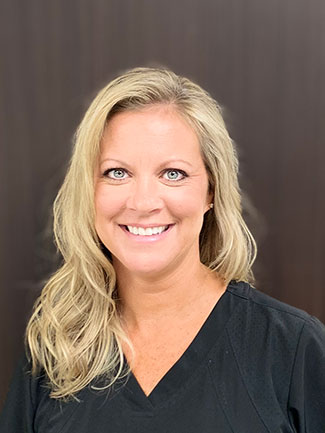 Saundra
Dental Assistant / Treatment Coordinator
I graduated from the dental assisting program at Iowa Western Community College in 1997, and have worked at SWO my entire career. I love working with our patients, and I am equally grateful to have such a wonderful, close-knit team. We care about what is going on personally and professionally with each other.
I am married to Allen Hale. We have two boys, Peyton and Kaleb. My free time is spent doing home-improvement projects at our house, and outdoor activities such as kayaking and camping. You can always find our family cheering on the Kansas City Royals and Chiefs!
Tegan
Dental Assistant
I graduated from the dental assisting program at Des Moines Area Community College in 2012. After graduating, I worked in a pediatric office in Waukee for two years before starting at Southwest Orthodontics. I love being around all the patients and seeing how happy they are after getting their braces off. Their smiles are amazing!
I am married to my husband Devin. We have two boys, Niles and Nash. In our free time, we like to spend lots of time out on the farm riding four wheelers.
Trisha
Administrative Coordinator
I joined Southwest Orthodontics in 2017 and serve as our administrative coordinator. I am here to greet patients, make them feel welcome, and assist them with all their scheduling needs. I enjoy getting to know our patients and their families on an individual basis, and seeing their smiles transform throughout their treatment.
I am married with triplet boys and have four grandbabies. I also have three fur baby cats, one puppy, chickens, and rabbits! I love all outdoor activities, especially fishing and camping, but when the weather doesn't cooperate, I love to bake and cook.